Jeremy Leach, Co-founder, Action Vision Zero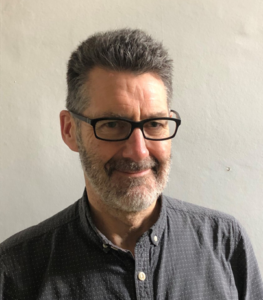 Jeremy has campaigned for a fairer balance between people and motor vehicles for more than 15 years. As a member of the Southwark Living Streets, the group worked to encourage Southwark to introduce a borough-wide 20mph speed limit which was finally confirmed in 2012.
Since that time Jeremy has been the London campaign co-ordinator for 20's Plenty for Us working with campaigners across London along with councillors, the boroughs, TfL and the GLA on the introduction of 20mph limits and improving compliance with them. More recently, policy has evolved rapidly with the adoption of Vision Zero targets.
Jeremy is also chair of London Living Streets which was formed in August 2016 to speak up for people on foot across London and which is made up of London's many local Living Streets groups.